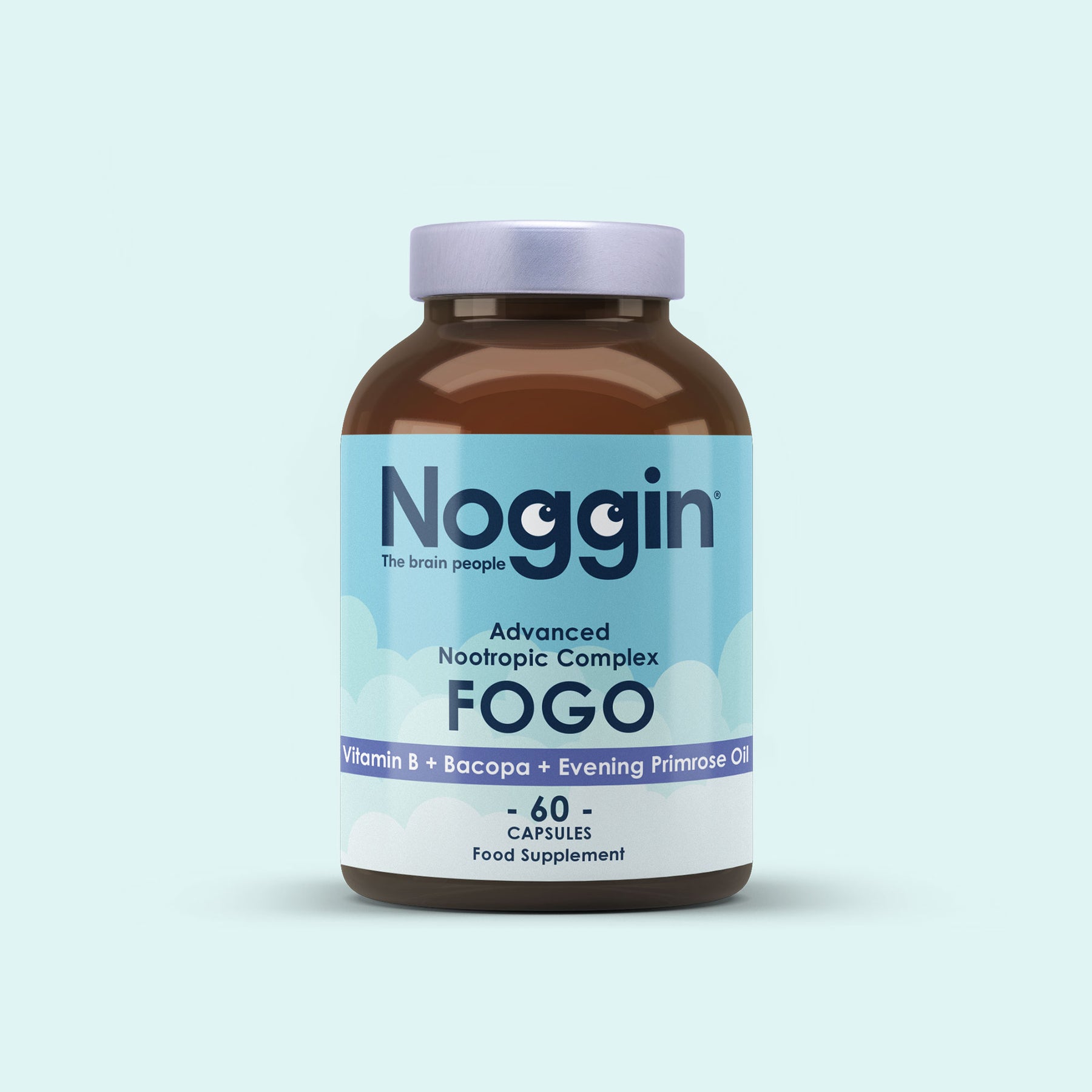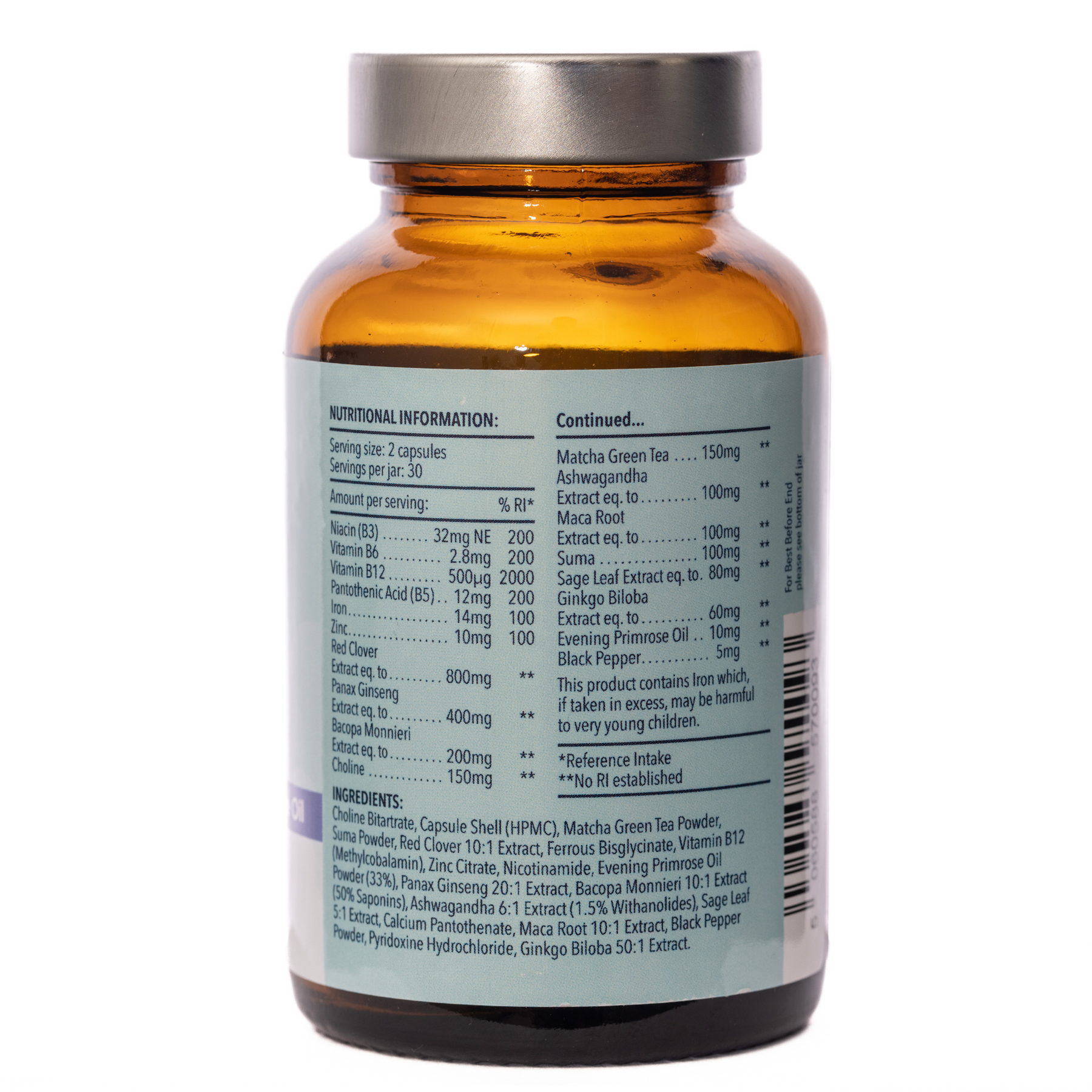 FOGO
FOGO key benefits
Support energy production
Help improve Cognition and mental clarity
Reduce hot flushes and night sweats
Support hormone production
Support hair, skin and nail health
Promote a balanced mood
Why FOGO?
Noggin Advanced Nootropic Complex (FOGO) is a comprehensive nutritional supplement designed to support you throughout the menopause. Containing a blend of B vitamins, minerals and potent herbal extracts, FOGO gently nourishes the brain, nervous system and adrenal glands, to bring you back to a state of balance and vitality.
With 18 high quality ingredients, our formulation is tailored to support you every step of the way. Containing B vitamins and iron to provide an energy boost, zinc to rejuvenate skin, bacopa to strengthen cognition, ginkgo biloba to fortify memory, sage and red clover isoflavones to support hot flushes, and ashwagandha to calm anxiety. 
Welcome to your daily support for before, during and after the menopause. Peri-menopausal symptoms can commonly occur between 2-10 years prior to the menopausal transition, and menopausal symptoms can persist for years after menopause. Therefore FOGO has been specifically designed for women aged 40-60 or if you are experiencing symptoms.
Designed to tackle the most frustrating symptoms of menopause
Hot flashes
Night sweats
Irritability / mood swings
Skin / vaginal dryness
Irregular periods / heavy periods
Weight gain
Brain fog
Fatigue
1-2 capsules in the morning with food. If taking with OOMPH - 1 capsule of each in the morning with food. Do not exceed the recommended dose and consult your healthcare practitioner if pregnant, breastfeeding or taking medication. This product should not be used as a replacement for a varied diet and healthy lifestyle.